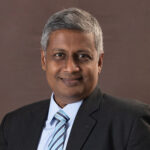 As a career marketer and management professional, Dhananjeya brings years of corporate experience at the managerial level in multiple industries and Sri Lankan Blue Chip companies/conglomerates. He counts more than 25 years in multiple business sectors. These include electronic T&M, material handling & storage solutions/ construction, Office Automation, hospitality, and corporate events space. With this diverse acumen, he oversees all operations of the company with a special focus on Client Delivery Processes, Principal engagement initiatives. He holds the Postgraduate Diploma in Marketing (CIM-UK) and a Master of Business Administration (PIM-University of Sri Jayewardenepura).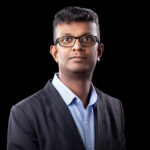 Tharaka steers the company in the capacity of Director. He holds a BSc (IT) degree and brings 10+ years of industry experience in Tourism. He has launched many creative travel products and innovative services for top clientele from  Luxembourg, Switzerland, Belgium, France, Germany, Austria, UAE, Pakistan, and India. Working in collaboration with prestigious travel operators in Europe, Tharaka has actively participated in international exhibitions and trade meetings since 2014 to create interest in Sri Lanka tourism. He was the first Sri Lankan person to be interviewed and featured in-inflight magazine article for Swiss airline Edelweiss. Travel remains his primary passion, while entrepreneurial streaks have lured growing interest in the application of IT for business. With expanding business aspirations he has made a trusted name for himself in the Skilled Immigration sector within the last 3 years.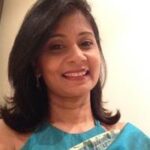 Lead Consultant - Learning and Development
Subanie Ekanayake is a Human Resources Professional with over 18 years of experience who started the career as an academic after graduating from the faculty of Law, University of Colombo. Demonstrated history of working in industries such as insurance, leisure, IT, financial services, power generation and corporate HR. Skilled in both strategic HR and General. HR including Talent Management, Compensation and benefits. Performance management, Learning and HR consulting. 
Passionate about developing young talent and grooming them to realize their true potential. Volunteered to be part of a more involved role such as the soft skills programme project champion, university visiting lecturer, mentoring the Management trainee/Intern etc.
She holds an MBA with a specialization in HR from the National Institute of Management, India.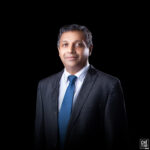 Lead Consultant - Information Technology Learning
Dr. Rasika Dayarathna is a Senior Lecturer at the School of Computing, University of Colombo. He graduated from the same university with a Bachelor of Science in Computer Science (special) degree in 2001. Pursuing higher studies Rasika read for his Ph.D. in data protection at the University of Stockholm-Sweden. An academic with multidisciplinary interests, he qualified himself as an Attorney-at-Law.
Backed by his years of learning and substantial body of work, he serves in various capacities at industry associations. These include among others, CISA – ISACA (Information System Audit and Control Association), IEEE Standard Association – where he is engaged in the development of several IEEE standards in the area of Autonomous and Intelligent Systems, and the Internet Society – Sri Lanka Chapter currently as Vice President.
He keenly follows the developments with research interests in information security, information privacy, community informatics, and information system management.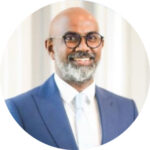 Prathaap is a seasoned Customer Experience Professional, Psychologist, and a Life-Coach. After nearly 2 decades of corporate background, he pursued his passion for psychology and dedicated his energies to helping people improve their mental health and well-being. Skilled in a variety of therapeutic methods which includes Cognitive – Behavioral Therapy, Psychodynamic Therapy, and Mindfulness-based approaches he brings to HIA, multi-faceted expertise both as a Sector Lead overlooking Training/ Consultancy for services for Medical Professionals (Doctors and Consultants) as well as a trainer on related topics.
He holds a Bachelor's in Psychology from Cardiff Metropolitan University and commits significant efforts to develop professional acumen in the latest research-based practices and treatment methods.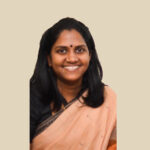 Enoka is  HIA's  Student Counsellor. She overlooks all delivery and coordination of training programmes. She draws much from her 20+ years experience in the fields of education, communication and marketing.  Having previously Principal of Joyce Goonesekera Montessori in Colombo and has contributed significantly to early childhood education in Sri Lanka. 
She holds a B.Ed Early Childhood Education from New Zealand Tertiary College and a B.A. Social Sciences (Hons) from the Open University of Sri Lanka. She is also a Licentiate of the Victoria College of Music (Speech) and holds a Diploma in Journalism and Communication from the Sri Lanka Foundation Institute.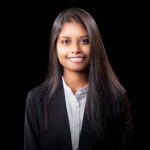 Subiksha coordinates pre-registration administration work in all operational aspects. She facilitates the enrollment of students in various programmes on offer. Fluent in all three languages, Subiksha has a high level of empathy. With the expansion of HIA's reach, her role now includes accounts and dealing with suppliers and intermediaries to whom she provides valuable first-level assistance.
A Diploma holder in English language and literature at Aquinas College of Higher Studies, she intends to further her career aspirations in teaching, while following her passion for classical music (Visharada), which she obtained from Bhatkhande Sangit Vidyapith, Lucknow.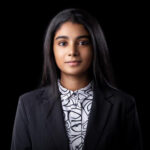 Dhurshiya is the first contact for information on the company's products and services. She focuses on providing quick, accurate, and comprehensive responses to all stakeholders. In her role, she guides prospective students and clients to relevant products, services, and facilities on offer. She follows up on stakeholders' information requirements and channels them to relevant sources, resolving information gaps that might be faced. Managing all social media content and overlooks the development and delivery of the company's marketing communication. Providing fluent clear support in all 3 languages, she helps and supports with enrollments, offer letters, and customizations, while collecting critical information for service improvements and product roll-out.
Join our team as freelancers
Rewarding opportunities exist at our company for suitable candidates in various professional aspects. You could grow with us by driving many of our novel initiatives.
If you are results-driven to prove your capabilities, get in touch with us on the following opportunities.