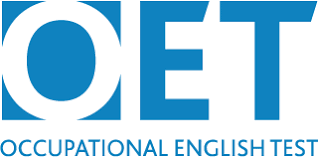 What we offer
Courses of duration typically of 4 months – Corresponding to 5hrs/ week, 80 hrs/ month – 320 hrs in the entire course duration.
30 English Grammar Lessons – covering 17 lessons, This is beyond the scope of Grammar OET requires to be covered. This is a standard English Language grammar module. Some opt out of this.
Our attempt is to make students understand the basic concepts of English grammar and learn as expected and required by OET easily.
Student can learn English Grammar effectively. We have recently launched Speaking Practice Sessions.
OET Level Test
Assess yourself first and make your plan to reach 3B/ 1 C+: This is typically conducted at the beginning, prior to commencement of the course. Re-runs of the test give the level of proficiency at that moment in the learning journey.
We are currently considering the OET-Pulse assessment tool, which will be soon introduced.
Depending on the programme enrolled students expose themselves to;
4-5 hours of live classes every day.
All sub-skills every day. Attended 4-5 hours of unique OET practice classes, Monday to Friday. Recorded and the content is available on the same day.
8 OET Letter correction with grading
We use official OET exam criteria for correction and grading.
2 Full OET Mock Tests with a teacher
Each test is in 3 hours and you complete the full test: Reading, Listening, Writing, and Speaking using high-quality original materials.
8 OET Video Courses & Live Class archive
SET provides 8 high-quality OET video courses and access to over 800 hours of exam practice live class recordings. We currently subscribe to 2 courses; one with 4 months duration and the other with a month of duration ( exam focus students).
15 Model Letters & regular OET Writing Tasks
Complete OET Writing exercises every 2 weeks after LIVE classes and get feedback from the teacher. 15 model letters with videos for each one.
Books, Worksheets & Test Materials
Access to OET practice materials, inc. worksheets-books, and 4 mock tests for reading and listening.
Official PPP of OET
We work with two official OET PPPs namely SET English in UK and OET Online in Australia. Recommended as an official PPP provider by OET on their website This eases out any Quality Assurance issues that might have to be encountered otherwise.